Membership
At Pure FX Fitness Studios, we have a variety of membership packages specifically designed to suit the needs of any individual regardless of physical abilities or personal aims. Whether you're looking to lose weight, build strength, boost energy or simply look good and feel great, our memberships and workout programs will put you on track to achieve and even surpass your fitness goals.
Our simple system, in-depth personal assessment, one-on-one supervision and regular reviews are constructed to target weak areas, emphasize improvements, maximize results and help you work towards achievable goals.
Feel free to visit our modern fitness centre in Vaughan for a free tour with our more than helpful staff, and we will be happy to discussion the various membership options and how we can get you the body you've always wanted.
A COMPLETE PURE FX Fitness Studios membership includes:
Full equipment orientation

Fitness assessment

Individualized exercise program plus ongoing reviews & program updates

Full access to all group exercise classes

Full use of studio including the complete line of Matrix cardio & strength training equipment

Full use of change rooms, showers and day lockers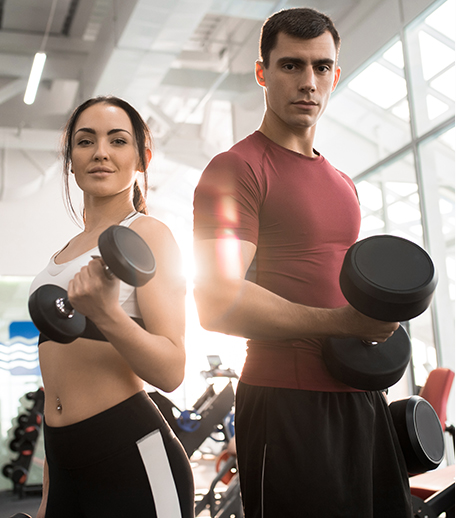 ---
---